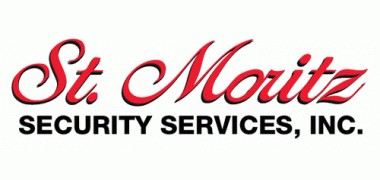 WELCOME
St. Moritz Security Employees and Guests



Please Register as an Individual Member
then login to access your
"Virtual Office"


From your Virtual Office


1. Begin with your "St. Moritz - Introduction" (file folder).
2. Read and become familiar with your "Getting Started" (file folder).
3. Complete all Training Program(s) as directed by your local office.
4. Continue to Explore and Enjoy your vast benefits of PSPA Membership.




St. Moritz has been providing services for over 30 years and is ranked as one of the largest Privately-held and American-owned security service providers in the United States.

Founded in 1982, Philip St. Moritz established Security Services, Inc. as a value added service for his successful janitorial company located in Western Pennsylvania. Today, St. Moritz Security Services, Inc. continues to grow organically as well as through acquisition both nationally and internationally.

At St. Moritz, our goals are simple - we seek to: recruit, hire, train, and retain the highest caliber security personnel available, offer state-of-the-art equipment, and best-in-class field support, resulting in our delivery of industry leading safety and security programs as well as employee and consumer satisfaction.

At St. Moritz, we never forget - our people are our most valuable asset.





Guard & Investigative

Loss Prevention

Special Events

Emergency Services