Access Control: Best Practices for After-Hours Operation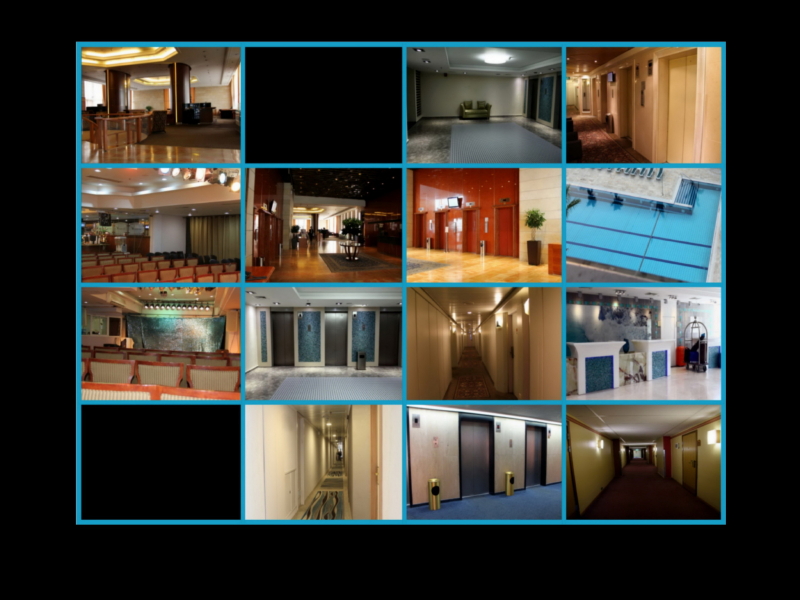 By Craig Schwab, Business Development Manager, AlliedBarton Security Services LLC
Hotels face a universal challenge: how to manage security without encroaching on guests' privacy, comfort and experience. Safeguarding hotel guests requires a multi-pronged security program that starts with a well-trained staff and includes security officers, closed circuit television systems, electronic access control and appropriate lighting and landscaping that ensures the identification and prevention of crime.
Due to their open access, hotels present significant challenges to the management and security team. Hoteliers need to artfully juggle providing discreet security for their guests while ensuring that their stays are pleasurable and worry-free. Hotel guests – whether traveling for business or pleasure – need to have a high level of trust in the establishments where they will be staying. Safety and security is therefore a crucial component of our highly mobile culture. As a security professional for the country's leading physical security company, I offer my top tips for hotel management to consider implementing as part of their business operations to ensure the safety and security of their guests, staff and visitors, while at the same time enhancing the guest experience and building brand loyalty.
Welcome and Protect
The key to hotel security is finding a balance that fosters an inviting atmosphere for guests while ensuring safety and security. By the virtue of their many open areas, hotels need to be welcoming and inclusive. For example, presenting security personnel in a customer service role, with the officers dressed in suits rather than the traditional military style, makes for a more accessible presence. This security-minded ambassador provides an increased level of customer service in addition to security protection to both welcome and protect guests and visitors.
Control Access
During off-hours, security personnel should be posted at the front entrance and at any other access point to the property to greet all guests entering the property and to act as a deterrent and barrier for people who have no business in the hotel. It is important for hotels to train all employees and contractors to maintain key control, restrict access to registered guests only, report suspicious activity, conduct routine property tours to access all security and fire hazards and protect all guest information from outsiders.
Location, Location, Location
As the famous quotation says, "there are three things that matter in real estate: location, location, location." The address of the hotel is very important when determining the level and scope of off-hour security staffing. For example, a hotel in New York's Times Square will have significantly more foot traffic than a property in a rural area. Added foot traffic demands that additional security personnel are stationed near entrance areas to deter non-guests from entering the property in the middle of the night, barring intoxicated non-guests from entering the premises, etc.
Patrol Public Areas
Ensuring that closed circuit television systems with recording equipment are tracking all of the hotel's public areas are important. These public areas include hotel nightclubs, bars, gyms, parking lot, shipping and receiving dock and lobby. CCTV video surveillance systems should be actively monitored by security personnel. Offering guests a security concierge after hours to escort them from the hotel parking lot to the property increases the guests' level of comfort and security.
Commit to Continual Training
Ensuring that security personnel have access to virtual and classroom training programs delivers officers that are well-versed in a wide variety of tactical and strategic information. Today's security workforce spans all generations. Optimal learning strategies and techniques generally vary considerably when training a 20something vs. a 60something and there is no one-size-fits-all-training. People are the primary "currency" of the physical security industry and the best security services companies are the ones that provide well-trained people who can strive and succeed.
Training to the post orders, operating and emergency evacuation procedures for the hotel is a vital component of the security personnel's continual learning. For example, the hotel's training should include joint programs with security and employees for emergency procedures during evacuations. Integrated security protocols enhance the overall hotel security program resulting in a seamless security operation that can adapt to change in real time. In a crisis, when time lost could present a serious risk to life, property and revenue, contracted security staff will respond within the parameters of a hotel's standard operating policies as extensions of the hotel's own personnel.
Develop Public/Private Initiatives
Establishing public-private programs that further the coordination and communication of police, fire department, and emergency services and private security in the protection of people and property helps to enhance the safety and security of the hotel community. From an operational standpoint, it is vital for hotel management to have cooperation between all primary public and private sectors. For example, police officers appreciate the role that hotel security officers' play as they are an extra set of eyes on the street, and can share observations and monitor trends. Police officers, in turn, can communicate with security personnel about possible threats in the area, and give them photos of wanted individuals to look for. Police agencies can also organize training sessions for private security to help them understand the ways they can assist public law enforcement when securing hotels. Using two-way communication in a variety of methods can enhance mutual respect and support collaboration between private and public sectors.
Prepare for Emergencies
Whether dealing with a natural disaster, loss of electrical power or an act of terrorism, every hotel has to be prepared for emergencies that can happen at any time of the day or night. The emergency preparedness plan should address all employee, guest and visitor safeguards, best practices and training, and touch upon all moving parts of operating a hotel. The development of an emergency plan should account for individual property needs, geography, occupancy type, traffic, nearby businesses and a host of factors such as rate and type of security incidents, local crime rates, and access controls.
Hotels are held to a high standard with regard to safety and security. It is critical that security procedures and personnel training for all traffic areas of the hotel, including the lobby, front desk, baggage storage area, guest entry points and the parking lot and receiving dock areas be intensive and comprehensive for contract security and hotel staff. A hotel's open environment welcomes guests but also carries all of the risks associated with open access to a hotel lobby 24/7. A hotel's hospitable open doors can allow entree to the property by people under the influence of drugs or alcohol, thieves, and disruptive and unruly people. People expect to be safe when they stay in a hotel, and it is important that all public spaces be monitored by staff and security personnel.
Each hotel, which is unique based on its location, facility design and guest profile, needs a comprehensive security plan that is designed around the functional areas of the hotel. Heavily trafficked areas such as the late-night lounge, the on-site restaurant, on-site convention halls, parking lots, hallways, elevator access paths and meeting rooms need to be monitored and patrolled - around the clock - to provide a safe and welcoming environment for all guests. Aligning with a private security company can help a hotel create a highly effective security program lead by well-trained, experienced security personnel.
Craig Schwab, MBA, MA, CPP has been a senior member of AlliedBarton Security Services' New York City team for almost 10 years holding several positions in both operations and business development. In his current role as Business Development Manager, he is responsible for creating security programs that add value, protect assets, and provide a positive customer experience. On behalf of AlliedBarton, Mr. Schwab has led the New York City team in their efforts to develop and implement quality security programs for the hospitality industry with the underlying goal of understanding their unique culture, needs, and business objectives. Mr. Schwab is a graduate of Baruch's Zicklin School of Business (MBA) as well as the graduate school at John Jay College of Criminal Justice. He is the current NYC ASIS Chapter Board Treasurer, member of the Hotel Association of New York City (HANYC), holds the distinction of Certified Protection Professional (CPP) from ASIS International and is an Adjunct Professor at The Long Island Business Institute in their Security Management Department. Mr. Schwab can be contacted at 212-328-0211 or Craig.Schwab@alliedbarton.com
Republished from the Hotel Business Review with permission from www.HotelExecutive.com