Background Checks for Employees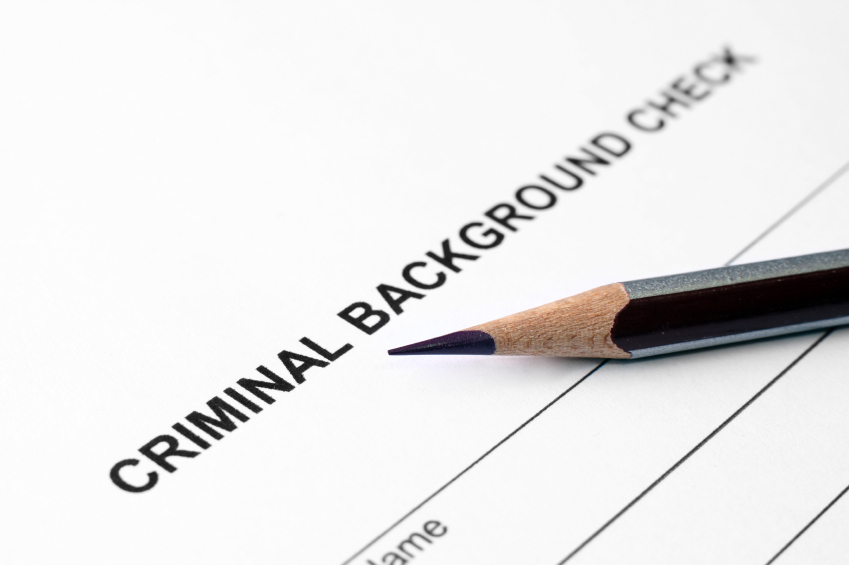 By Kathleen Pohlid, Founder and Managing Member, Pohlid, PLLC
A mistake in hiring of an employee can pose significant liability for a hotel establishment. Background checks provide a measure of assurance that the applicant does not have indicators of behavior or risk which may undermine security and safety of guests or compromise the establishment's business. However, background checks can also expose employers to charges of discrimination. It is important that establishments use background checks as necessary, avoid improper use of background checks, and comply with federal and state laws when conducting them.
Here are some best practices to adopt with respect to background checks:
Be Aware of Your Establishment's Duty in Hiring
Numerous decisions are involved in the hiring process and there is an element of risk in hiring any employee. Establishments, like other employers, have a duty to exercise reasonable care when hiring individuals to avoid exposing others to an unreasonable risk of injury. A background check, coupled with checking employee references, is a measure of exercising such reasonable care to ensure that the employee is qualified to perform the duties in a responsible, safe and reliable manner.
When an employer can establish that it exercised reasonable care in making the hiring decision, it can avoid liability for the acts of employees done outside the scope of their employment which result in injury to other persons.
A background check provides evidence to demonstrate that an establishment exercised its duty of reasonable care before hiring. In Gargano v. Wyndham Skyline Tower Resorts, 907 F. Supp. 2d 628 (D.C. N.J. 2012), a federal judge held that Wyndham was not liable for negligent hiring of an employee who sexually assaulted an onsite employee of a housekeeping contractor. The hotel asserted that it had exercised due care by conducting a background check which did not reveal any past history of sexual assault and that the assault could not have been anticipated. The hotel was aware of prior incidents of outbursts by the employee and a pattern of argumentative behavior, none of which resulted in physical injuries or damage. Although the judge noted the outbursts indicated the employee "may not be a model employee," the incidents did not make sexual assault foreseeable. The judge found no case law to support the proposition that the mere "evidence of general character flaws or lapses" in an individual is sufficient to sustain a negligent hiring claim.
Establishments should be aware that failure to conduct a background check could pose a risk that it could be subjected to a negligent hiring claim and other liability. This is particularly true if the employee causes injury to another and a background check would have identified past behavior to show that such injury could have been foreseeable. However, even if the employer fails to conduct a background check which, if conducted, would have revealed an employee had a prior conviction, employer liability will not necessarily follow when that employee commits a tort outside the scope of employment on the employer's premises or while at work.
The duty to exercise reasonable care in hiring exists at the time of hiring and depends upon the degree of contact the employee has with the public or persons with whom the employer has a special relationship. For example, in Inverson v. NPC International, Inc., 801 N.W.2d 275 (S.D. 2011), the Supreme Court of South Dakota held that the owner of a Pizza Hut franchise was not liable for the negligent hiring of an employee who had two prior convictions and who assaulted a former employee at the restaurant. The employee was hired to work in the kitchen preparing food, doing the dishes and cutting pizzas and had infrequent contact with the public and customers. The employee called a former employee, who owed him money, to the restaurant. When the former employee arrived, the employee assaulted him and took the money. The court concluded that when an employee has minimum contact with the public, or with those in a special relationship with the employer, the employer is not required to conduct a background investigation. However, when the opposite is true, reasonable care requires a background investigation.
Identify Essential Job Requirements and Job Circumstances Involved
Numerous factors may justify an establishment's interest in conducting background checks of employees. The key is to focus on the job requirements and the circumstances under which the job is performed. Background checks should not be conducted unless the requirements and circumstances involved with the job support such verification in order to accurately determine if the applicant will be a responsible, reliable or safe employee for that position.
Establishments should not neglect conducting background checks for hourly or lower paid employees. Although conducting background checks involves some level of time and expense, avoidance of potential liability is often a greater premium. Many jobs within a hotel establishment, at various levels of pay and responsibility, involve job requirements and circumstances that support use of background checks.
Hotel employees potentially have access to a trove of confidential information of guests from the moment of reservation until departure, including names, addresses, phone numbers and credit card information. Additionally, an employee may have access to the guest's private rooms – their "home away from home" - where items such as prescriptions, identification records, personal belongings and valuables are kept. Most importantly, guests have an expectation of personal safety and privacy. All of these factors can support an establishment's interest in conducting background checks for those positions which involve access to guest information, belongings, rooms, and areas accessible to guests and visitors.
A background check may also be supported where the job duties involve access to establishment finances and confidential and proprietary information and a risk of damage to the establishment from employee abuse of such access.
Ensure the Use of Background Checks Do Not Pose a Disparate Impact on Hiring
The Equal Employment Opportunity Commission ("EEOC"), which enforces workplace discrimination laws, contends that policies or practices which significantly disadvantage individuals on the basis of a protected characteristic – such as race, color, sex, national origin, and religion – are prohibited under Title VII of the Civil Rights Act of 1964. Therefore, to the extent use of background checks by an establishment in making hiring decisions poses a disparate impact on the basis of a protected characteristic, such practice may be unlawful.
Employers should carefully screen employment applications to ensure that questions or requests for information which seem innocuous do not pose a violation with Title VII. For example, a question such as – do you own or rent your home? – may tend to have a disparate impact on minority hiring. For the same reason, background checks on credit history will receive heightened scrutiny as potentially violating Title VII.
Although bankruptcy records may be available as a matter of public record, or disclosed pursuant to a background check, hiring or termination decisions should not be made based upon bankruptcy. The Federal Bankruptcy Act, 11 U.S.C. § 525(b) prohibits discrimination in employment solely because a person has filed for bankruptcy.
Develop a Narrowly Tailored Policy Regarding Criminal Records
Employers should also develop a written policy for considering criminal records in making employment decisions. Such a policy must distinguish criminal arrests, which do not necessarily mean that the person committed a crime, from criminal convictions.
With respect to convictions, the employer policy should identify the job positions and the nature and gravity of criminal offenses which demonstrate that the applicant will not qualify for the job. The employer must be able to justify its position with respect to such criteria as job related and consistent with business necessity. Additionally, the duration of criminal conviction and how long ago the conviction occurred should be considered. State laws may also impose restrictions on such matters.
The EEOC position is that employer policies which prohibit hiring on the basis of criminal convictions, regardless of how many years ago the conviction occurred, are illegal. In June of 2013, the EEOC filed complaints against two employers over the use of background checks to exclude applicants with prior convictions. One of those cases involves BMW and is pending in South Carolina. BMW required employees who had previously worked for another subcontractor at its facility to undergo another background check in order to be rehired under the new subcontract. The EEOC contends that some of the employees who had prior convictions had been working at the facility and BMW's policy prohibiting their employment was discriminatory.
In a separate matter, the EEOC Illinois office charged the retailer, Dollar General with violation of Title VII on the basis that the store's policy excluded from employment applicants who had any conviction within the past ten years. The EEOC alleges that Dollar General declined an applicant employment, who had prior retail store experience and who was otherwise qualified, solely on the basis of a prior conviction occurring six years ago. The EEOC position is that such arbitrary policies violate Title VII.
Recently, a federal judge in Maryland dismissed an EEOC charge that an employer's use of criminal background checks posed an illegal disparate impact upon African Americans. EEOC v. Freeman, No. 9-cv-2573 (D.C. Md. Aug. 9, 2013). The EEOC relied upon statistics to support its position that the employer's policy posed a disparate impact. Freeman is a family owned business with over 3,500 full-time employees engaged in organizing expositions and conventions. The court held that the EEOC's position would put the employer in the untenable position of "ignoring criminal history and credit background, thus exposing themselves to potential liability for criminal and fraudulent acts committed by employees, on the one hand, or incurring the wrath of the EEOC for having utilized information deemed fundamental by most employers."
In Freeman, the court determined the employer was justified in its decision to conduct background checks. The judge noted the company had a high incidence of employee theft, embezzlement, drug abuse and workplace violence. Accordingly, it developed background checks with five goals: "(1) avoid exposure to negligent hiring/retention lawsuits; (2) increase the security of [Freeman's] assets and employees; (3) reduce liability from inconsistent hiring or screening practices; (4) proactively reduce the risk of employee-related loss; and (5) mitigate the likelihood of an adverse incident occurring on company property that could jeopardize customer or employee confidence." The employer had a legitimate interest in using background checks for these purposes.
These cases emphasize the EEOC's current priority in challenging the use of prior convictions in making employment hiring decisions. Establishments should carefully consider developing a policy and ensuring that job relatedness and business necessity are justified. If an applicant has a prior conviction, the establishments should carefully consider the circumstances of the conviction and whether it would pose an undue risk to hire the employee. Arbitrary rules prohibiting prior convictions as of a set date should be avoided, for example a policy prohibiting any conviction occurring within the past ten years.
Minimize Potential Liability By Pre-Screening Qualified Applicants
Establishments should pre-screen applicants to identify those whose resumes and experience meet the job qualifications before initiating a background check. This will help minimize exposure to potential liability for failure to hire on the basis of information disclosed during the background check process. It also ensures that the establishment is not considering impermissible criteria – such as prior bankruptcy – in making employment decisions.
Comply with Federal Fair Credit Reporting Act Requirements and State Law
The Fair Credit and Reporting Act, 15 U.S.C. 1681-1681y ("FCRA"), sets forth the requirements with respect to the use of a credit reporting agency ("CRA") to conduct background checks. Since state laws may impose requirements for conducting background checks, with or without CRAs, it is important that employers consult with counsel on their legal obligations.
Under the FCRA, use of CRAs for background checks may only be done for permissible purposes, including employment purposes for hiring and promotion decisions, where the "consumer" (or employee applicant) has provided written permission. Employers must provide the CRA with written certification that this requirement has been met and that the results of the background check will not be used for any other purpose prior to initiation of the background check. Additionally, when the information obtained from the CRA is used for employment purposes other than in the trucking industry (which has separate rules), employers must also do the following:
- Provide the employee applicant with a separate clear and conspicuous written notice before the report is obtained that a consumer report may be obtained;
- Obtain written authorization from the employee applicant prior to requesting the information from the CRA;
- Certify to the CRA that the above steps have been taken, that the information will not be used in violation of any federal or state equal opportunity law or regulation, and that if any adverse action is to be taken based upon the consumer report, a copy of the report and a summary of the employee applicant's rights will be provided to employee applicant;
- Before taking any adverse action, the employer must provide a copy of the report to the employee applicant along with a copy of a summary of their rights. "A Summary of Your Rights Under the FCRA" is set forth in 12 C.F.R. Part 1022, Appendix K. A copy is available at this link: https://www.gpo.gov/fdsys/pkg/CFR-2012-title12-vol8/pdf/CFR-2012-title12-vol8-part1022-appK.pdf
- If, after providing the employee applicant a copy of the report and the summary of rights noted above, the employer decides to take adverse action based upon the information obtained from the CRA, then the employer should wait a recommended period of five days, or longer as required by the applicable state jurisdiction, before providing the employee applicant with an adverse notice. The adverse notice contents must comply with the FCRA regulations and applicable state law.
- If the employer uses "investigative reports" based on personal interviews concerning a person's character, general reputation, personal characteristics, and lifestyle, the employer must give written notice that such a report has been requested and that the employee applicant has a right to request additional disclosures and a summary of the scope and substance of the report.
- Employers must also ensure that the information obtained from background checks is kept confidential and that it is effectively destroyed in such a manner that the information cannot be retrieved.
Train of Managers and Hiring Personnel
It is not enough for an establishment to have policies on hiring and the use of background checks. Managers and employees who make the hiring decisions must be trained on those policies and aware of the potential for liability.
Background checks are an important tool for establishments to use in order to ensure that they are choosing to hire employees who are likely to be responsible, reliable and safe employees. However, the hiring process can be fraught with potential liability, whether background checks or done or not. It is important that establishments be aware of their responsibilities, the potential for liability, and that policies are established to ensure that hiring decisions are based upon legitimate criteria and in compliance with federal and state laws.
Kathleen Pohlid is the founder and managing member of the law firm of Pohlid, PLLC in the Nashville, Tennessee area. She advises business clients in matters including employment, occupational safety and health, Americans with Disabilities Act (accommodation & discrimination) and regulatory compliance. Her goal is to enable clients to comply with the myriad of state and federal laws to succeed in their business, mindful of the challenges facing businesses and the importance of cost effectiveness. She has advised and represented businesses in a variety of industries including restaurants, hotels, and other entities in the tourism and hospitality industries. She has over 20 years of combined federal government and private sector experience in employment law and litigation. She holds an AV® rating from Martindale-Hubbell (highest for professional competency and ethics), a B.S. degree from the U.S. Naval Academy and a J.D. from Samford University. Ms. Pohlid can be contacted at 615-369-0810 or kpohlid@pohlid.com Please visit https://www.pohlid.com for more information.
Republished from the Hotel Business Review with permission from www.HotelExecutive.com