Director Cormey Addresses Law Enforcement Partners at IACP Conference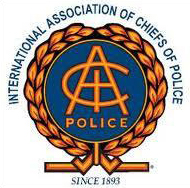 October 28, 2014 - Federal Bureau of Investigation
On October 27, 2014, FBI Director James Comey spoke at The International Association of Chiefs of Police (IACP) annual conference, briefing participants on some of the FBI's current priorities and discussing several major issues facing the law enforcement community as a whole.
The Bureau's top investigative priority, according to Comey, continues to be the evolving terrorism threat—in particular, offshoot groups of al Qaeda, like ISIL, along with the influence of the Internet and the rise of homegrown violent extremists. He noted the "irreplaceable role" that local law enforcement plays in the FBI's counterterrorism efforts, particularly on our Joint Terrorism Task Forces and in intelligence fusion centers. Comey also discussed ongoing efforts to better integrate FBI intelligence and operations and an even more effective exchange of information with our partners.
In terms of major issues facing law enforcement, Comey mentioned the technical Going Dark challenge—which makes it difficult to access electronic devices to pull evidence needed to prosecute crime and prevent terrorism—and said he'd like to start a "national conversation" about it. He also highlighted the growing number of shootings and ambush-style attacks against law enforcement officers, and noted that the FBI and the Department of Justice are doing everything they can to offer tools and training to help keep officers safe and bring to justice the offenders.