ERs are Most Vulnerable to Healthcare Facility Violence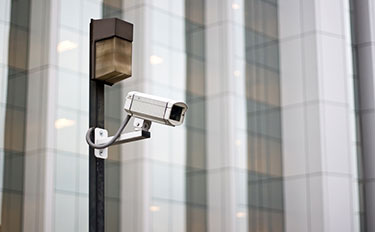 May 8, 2015 - Leslie Small
As an uptick in violent incidents in healthcare facilities spawns a range of emergency preparedness plans, hospitals looking to tighten security must recognize that emergency departments are especially vulnerable, security experts said in a Healthcare Finance News article.
Of the more than 150 shootings at hospitals across the United States from 2000 to 2011, 30 percent of those occurred in the ED, FierceHealthcare has reported. The problem is particularly acute at level-one trauma centers, William Nesbitt, president of leading healthcare security firm Security Management Services International, told Healthcare Finance News. "That's where the sexual assault victims will be coming in, the gunshot victims, victims of other violence, people high on PCP or something, people with psychological problems," he said.
Not only does violence in the ED pose an obvious risk to patient safety, it represents a significant occupational hazard for healthcare workers. Violence-associated workplace injuries have increased from 2012 to 2014, and nearly doubled for nursing staff in that timeframe, a recent Occupational Health Safety Network report found.
David LaRose, president of the International Association for Hospital Security and Safety, agreed that EDs are particularly high risk, as are behavioral health facilities. In one example of the latter, a patient opened fire at an outpatient mental health clinic at suburban Philadelphia's Mercy Fitzgerald hospital, killing his caseworker and wounding a doctor, who himself returned fire.
As they attempt to mitigate these threats, hospitals have struggled to balance security concerns against their need to be open and accessible to the community. While some facilities have taken the unusual step of developing their own private police force, others have turned to technology, such as a Denver hospital's "mobile duress system" that allows staff to call for security during high-risk situations via a pendant worn around the neck.
But while technology and beefed-up security measures can help, both LaRose and Nesbitt told the publication that effective violence prevention measures must also heavily involve staff training and take into account a facility's unique characteristics, such as the local crime level.
Leslie Small is an editor for FierceHealthcare. Before joining Fierce, she worked as an editor for newspapers in Steamboat Springs, Colorado; Staunton, Virginia; and the Delaware County Daily Times in her native suburban Philadelphia. She holds a B.A. in journalism and political science from Penn State University.
For additional healthcare related information, we encourage you to visit Healthcare Facilities Today at https://www.healthcarefacilitiestoday.com