Financial Crime and You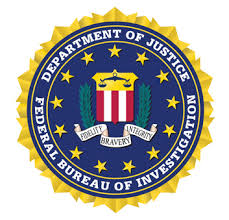 April 24, 2014 – Federal Bureau of Investigation (FBI)
The Impact of Financial Crime
The impact of a financial crime may have serious and long-term consequences. Individuals who experience financial crimes report feeling isolated, hopeless, and betrayed, but there is help. The FBI realizes that you will most likely have questions about how your case will be handled and what services and information will be available to you.
How Will I Obtain Information?
Federal crime victims have a number of rights during their participation in the criminal justice system, including the right to limited information about the status of the case. You may either receive periodic updates through our Victim Notification System or you may contact the case agent or agency's Victim Specialists on an ongoing basis.
It is very important that you report any address changes you have during the criminal investigation, prosecution, and incarceration of the defendant.
The Investigation
Although the months or years ahead may be difficult for you and your family, cooperation is important to ensure that justice is fully achieved. The investigation of a possible financial crime can be lengthy and complex and often involves several law enforcement agencies. Some investigations may involve hundreds of victims in one case. During this process, you case agent or Victim Specialist will remain your principle contact. If you learn of or remember anything additional about the crime, contact the case agent. Due to the sensitive nature of an ongoing federal investigation, information available to you will be limited. For information on your rights during the investigation, please refer to the FBI Help for Victims of Crime brochure.
What Can I Do About My Financial Losses?
Collect and save all documents and electronic transmissions that directly relate to your loss, including expenses incurred during your participation in the investigation or prosecution. If an arrest is made and a conviction is obtained, the judge may require the offender to pay restitution. This means the sentencing judge may order a convicted defendant to pay identified victims for certain losses suffered as a result of the crime. You may be asked to provide verification of your loss amount.
In addition, some losses may be tax-deductible. Tax laws are complicated, so consult a qualified tax advisor or the Internal Revenue Service to see if your losses qualify.
Finally, if you believe the fraud perpetrator had assets, you may be able to recover losses through a civil lawsuit. Contact your state or local bar association for the names of attorneys who specialize in this area of law to determine if your case is appropriate for civil action. Remedies may include, but are not limited to, compensation provided from reparations funds and forfeiture. Also, if small amounts of money are involved (the amount depends on local law), you may be able to bring a claim in small claims court in the county in which the crime occurred.
Will I Get My Money Back?
Victims often want to know if they will get their money back through restitution. Many federal crimes require payment of restitution; however, the reality is that convicted defendants with no money or limited potential to make money may be unlikely to ever make meaningful restitution, particularly in financial crime cases with many victims.
Restitution may also be awarded to the victim's estate in the event of the victim's death.
Be assured that the federal government will work earnestly to ensure that any assets owned by a sentenced defendant can be considered for payment of court-ordered restitution. An order of restitution is enforceable for 20 years from the date a criminal judgment requiring restitution is filed or for 20 years after the convicted defendant's release from prison.
To ensure the proper receipt of any ordered restitution, it is especially important that you notify your Victim Assistance Program or the Victim Notification System of any changes in contact information.
What Can I Do To Address Financial and Credit Problems?
Some victims have losses so severe that they are unable to meet current financial obligations. If personal information was stolen, credit may be affected which can impact your immediate financial situation. In both of these situations, consider these options:
Contact creditors and/or a nonprofit credit counseling service to help you to reduce or modify your payments or help you to limit access to your accounts.
Submit a written statement to local and national credit reporting agencies about your victimization. Provide supporting documentation such as a copy of the criminal judgment.
Be alert. Many fraud artists contact victims claiming they can help recover your losses for a fee or may sell your name to others committing financial scams. If called, contact the case agent or your state's Consumer Protection Agency to verify the company's legitimacy.
Many victims feel anger, resentment, frustration, shame, embarrassment, and guilt, as well as fear for financial security and personal safety. Some victims find it helpful to seek services from a counselor, clergy member, or advocacy program. Contact your Victim Specialist for resources in your area.
Weblinks & Phone Numbers
FTC, Federal Trade Commission: a noninvestigative agency, the FTC collects information about ongoing scams to share with law enforcement.
FTC Consumer Response Center | 1-877-382-4357 | www.ftc.gov
FTC Identity Theft Hotline | 1-877-438-4338 | www.consumer.ftc.gov/features/feature-0014-identity-theft
FTC Do Not Call Registry | 1-800-275-8777 | www.donotcall.gov
National Credit Reporting Agencies
Equifax | 1-800-525-6285 | www.equifax.com
Experian | 1-888-397-3742 | www.experian.com
Trans Union | 1-800-680-7289 | www.transunion.com
Internet Fraud: To report Internet fraud, file a complaint, or read the latest warnings at the ICCC.
Internet Crime Complaint Center | www.ic3.gov
U.S. Postal Inspection Service: To report ID Theft that involves the U.S. mail. | 1-800-275-8777
Securities Exchange Commission (SEC) | 1-800-732-0330 | www.sec.gov
National Foundation for Consumer Credit: Prevent victimization by private consumer credit agencies. | 1-800-388-2227 | www.nfcc.org
National Consumer's League National Fraud Information Center | 1-800-876-7060 | www.fraud.org
U.S. Department of Health and Human Services, Administration on Aging: For information on services for elders in your location | 1-800-677-1116 | www.eldercare.gov
Social Security Administration Fraud Hotline: To report theft or fraudulent use of your SSN. | 1-800-269-0271 | www.ssa.gov
Direct Marketing Association DMA opt out service stops preapproved credit card offers: To remove your name from mail, phone, or e-mail lists. | 1-888-567-8688 | thedma.org/
National Association of Attorneys General: For information on your state's Attorney General's Office and consumer protection services. | 1-202-326-6000 | www.naag.org
National Crime Victim Bar Association: For information regarding filing civil lawsuits against a perpetrator or other responsible party and help locating attorneys specializing in victim-related litigation. | 1-202-467-8753 | www.victimbar.org
For more information, visit https://www.fbi.gov/stats-services/victim_assistance/fincrime_vic