Guard Booth Hardening (White Paper)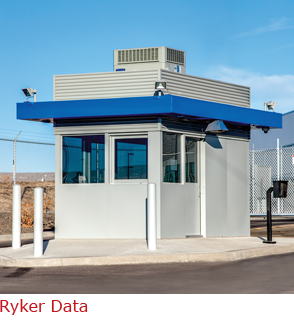 Hardening the Perimeter: The Role of the Guard Booth, Security Solutions and Best Practices.
David King is Vice President of B.I.G. Enterprises™, a California corporation that has been manufacturing a comprehensive line of security and revenue control booths since 1963. Mr. King has 29 years of experience in the perimeter security industry and is a sought after consultant for government mandated post- 9/11 security upgrades. He works extensively with architects, contractors, government officials, ballistics engineers, and suppliers charged with protecting key infrastructures.
Under Mr. King's leadership, B.I.G products have achieved numerous advancements in custom guard booth manufacturing. Their state-of-the-art manufacturing technologies and designs produce exceptional products that attain the highest level of blast resistance in the industry.
His clients include all divisions of the U.S. military, the Nuclear Regulatory Commission, the New York Stock Exchange, and hundreds of universities, transportation, chemical, petroleum, agricultural, manufacturing, and corporate facilities.
Mr. King resides in California.
Additional technical information and specifications can be found on The B.I.G. Enterprises website (www.bigbooth.com).