Hotel Safety Lies in A Well Trained Staff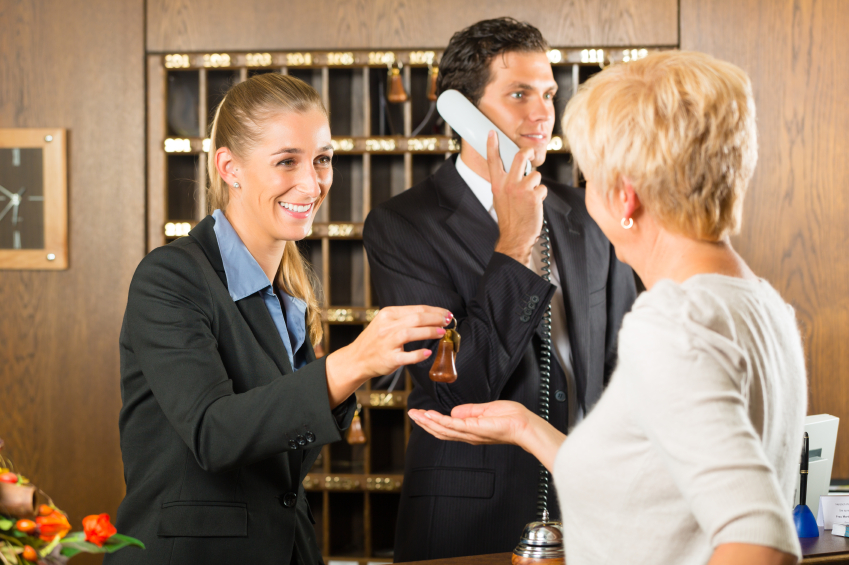 By David Shephard, Chief Executive Officer, Readiness Resource Group
In a world of extremes the hotel executive isn't immune regardless of the city or state they are located. As nightly news broadcasts provide the details of the latest flood or hurricane, terrorist threat, cyber attack or deadly food alert, the hotel executive must anticipate and plan for the unthinkable. Why, because it may unfortunately become a reality at the property or because the guests that are now checking into your hotel have just barely escaped with their lives, while losing all their worldly possession in their personal disaster.
To set the stage for the hotel executive when facing tragedies, disasters, challenges, threats and emergencies, a 9-11 style commission will be monitoring every action, every call, every step the hotel executive makes during this event. This makeshift commission will document, criticize and critique everything done or not done. In essence the hotel executive is under the microscope prior to, during and after any significant event. The hotel executive may say this commission isn't possible, but it does exist because the commission membership consists of guests, relatives of guests, employees, employee families, stockholders, bondholders, corporate and the community at large who are affected by the hotel executive's decisions.
If an event isn't handled properly in the eyes of this makeshift commission they can use social networking sites to broadcast one isolated incident to thousands of users in a blink of an eye. In reality every aspect of a guest experience may be the subject of an e-mail or social network comment regardless if real or perceived. It is important to realize a hotel executive's actions, comments and perceptions are not just words, but factual conversational points to the victims of a crisis.
The first question that comes to mind, "Is the hotel executive prepared to meet the challenges of today's significant tragedies and what type of specialized training has the hotel executive received?"
Hotel executives observe, manage and are responsible for the hotel décor, staff member's interaction with guests, occupancy, service standards, amenities and much much more, but have all hotel executives received training and participated in table top exercises or know what to do during the emergency? Add to the equation reduced budgets and decreased staffing the hotel executive cannot ignore the need for emergency training regardless of these hurdles.
During a typical Monday morning a small explosion occurs on the seventh floor of the hotel killing the guest inside the room, while also injuring two housekeepers and three guests in nearby rooms. Question and more questions are commonplace in the first few moments of any emergency. Have you received training to meet this challenge? Is this event covered in your Emergency Plan? What are the first 100 steps and actions you will take to ensure the safety of guest's, limit damage to the property and begin the recovery process? To expand upon questions specific to hotel staff training, how many different types of telephone calls will be received by your private branch exchange or PBX during the emergency? There are thirteen different types of calls, such as guest relatives, police department, fire department, emergency services, staff member families, corporate, media outlets, volunteers and volunteer organizations or guests calling who have no idea there is an emergency. Is your PBX staff trained in how to disseminate the telephone calls and determine what type of call? When guest relatives cannot make contact with their loved ones it reflects on the hotel executive and property. Regardless if the hotel executive believes every guest has a cell phone or not, the PBX staff are a source of information and reassurance to the caller that the hotel is doing everything possible to ensure guest safety.
All United States military branches and commercial pilots use checklists to ensure every action and system is covered in preparation for or during an emergency in flight. Does your hotel have a checklist that can be referred to in times of emergency? The most common answer is no, a checklist does not exist. However, hotels do have a checklist concerning their overall rating such as the Forbes Travel Guide recommendation checklist of 500 items or the AAA Diamond rating based on twenty-seven requirements. Why don't hotels use checklists to help protect the safety of their guests, employees and limit damage to the property? Remember the makeshift commission is still looking over your shoulder during this event.
A second question may be, "Have all members of the hotel staff received training to limit damage, aid quests and participated in timely relevant disaster exercises?" Unfortunate modern tragedies include the MGM Grand Hotel fire in Las Vegas, NV, November 21, 1980, and the terrorist attacks on September 11, 2001. However, have you considered the following: the MGM fire claimed the lives of 85 individuals, but there were over 5,000 guests and staff members inside the building at the time of the fire; or during the Pentagon attack which claimed the lives of 184 individuals, but there were over 26,000 individuals in the Pentagon at the time of the attack; or that Morgan Stanley occupied 21 floors of the World Trade Center, but fortunately only 6 lives were claimed from a staff of over 2,500.
These recent tragedies have claimed the lives of thousands, but we often forget about those who were directed out of harm's way by a well trained staff who know the emergency plans, exits and how to communicate to those caught up in the emergency. Sometimes based on luck and sometimes based on location, but it is not by accident the majority of potential victims survive. It is based on staff members who understand the emergency plans, know their respective roles and TRAIN.
For a hotel executive who may have many different departments or working groups, what percentage of their staff should be trained on how to evacuate guests or emergencies situations or aiding guests in need? ALL departments should be trained because each staff member is an extension of the corporate image and hotel executive's leadership or perceived to be by the makeshift commission. If a guest confronts an employee during an emergency or life threatening situation for guidance, but the employee doesn't know what to do because they have never trained before or may even be a new employee or contractor, then the negative impact of that one guest encounter may be felt for months. Don't forget the guest's frustration can be magnified 10,000 fold as their anger and resentment will find its way to various social media channels.
A misnomer that resonates during each and every emergency situation or disaster is that the emergency is the responsibility of the security staff. Unfortunately, this could not be farther from the truth because security cannot guide every guest or answer every guest question or tell every staff member what their responsibility will be during the emergency. Trying to tell a staff member what to do during the emergency is similar to providing a book on how to box to an individual who is standing in the ring with the heavyweight champion of the world. Further, many hotel properties outsource security to independent companies, which means that while they may be familiar with certain aspects of the property, if the same guard is used consistently, they may not be familiar with all internal aspects and operations of the property. The responsibility rests with the hotel executive and every member of the hotel staff.
Hotel executives can learn guiding principles from sports. For example, a defensive football team is to work as a unit, anticipate each offensive play based upon knowledge of the current situation and train for common as well as unique plays. What elements define an excellent defensive football team? Communication, identifying the right person for the proper position, physical and mental ability, awareness of the situation, understanding the play book, knowing their roles under each situation, determination, agility, flexibility and the will to win by stopping the other team. What elements does a hotel executive look for from his staff in protecting guests, limiting the damage from an emergency, addressing guest needs and recovering as quickly as possible from the emergency?
For a hotel executive who still has a makeshift commission watching every move, the last thing this hotel executive desires to utter are the two biggest words in the English language, "If only". "If only" I would have trained my staff to respond to guests needs and know their duties during this emergency. "If only" I would have shared company emergency plans with all my staff rather allowing them to gather dust in an isolated book case. "If only" I would have anticipated such an emergency and taken proper precautions. Hotel executives cannot play the Las Vegas odds or believe it will only happen to some other property. The duties and responsibilities of the hotel executives are to tighten the odds, rather than uttering "If only".
David Shepherd is Chief Executive Officer for Readiness Resource Group, a veteran-owned small business founded in 2007 and based in Las Vegas, NV. RRG supports national preparedness, enterprise resilience and infrastructure crisis and risk programs. RRG execute programs in planning, training and exercises for the critical infrastructure; test and evaluation of technologies for emergency responders; assessments and technology integration for preparedness and prevention mission support; and develop and integrate special technologies for counter-intrusion and counter-surveillance applications. RRG provide operational know-how and technical assistance to enhance infrastructure protection and national preparedness with emphasis on the nexus between public safety and critical infrastructure owners/operators. From requirements analysis to systems integration, RRG advances the emergency, crisis and risk management mission with integrity and ingenuity in service. Mr. Shephard can be contacted at 702.685.0164 or shepherd@readinessresource.com
Republished from the Hotel Business Review with permission from www.HotelExecutive.com