Hotel Security - Security Challenges and Solutions for Today's Hotel Owners and Operators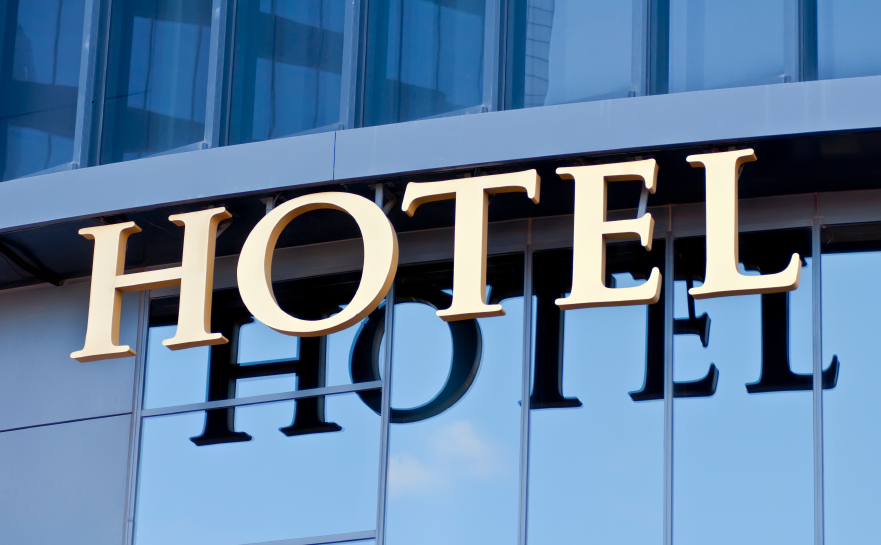 By Michael Hymanson, Regional Manager, New York Metro Business Unit, U. S. Security Associates, Inc.
Safe lodging and the reputation of a hotel are critical if not paramount to ensure success for a single inn, hotel or hotel chain. These entities must properly provide for the protection and maintenance of assets. This includes protecting human, physical and intangible assets. A hotels reputation and standard conduct of business is based on the protection that is afforded to guests, employees, visitors, contractors, the physical structure of the premises and all that is contained therein and pertinent to the property.
Assets must be deployed to mitigate numerous risks that Hotels face which include but are not limited to fire, criminal activities, injury, natural disaster, sabotage, and terrorism. Crime and attempted crime has increased over time due to numerous factors. With increased population there are simply more criminals. In addition, crime has gotten more viral as evidenced by that most unfortunate terrorist attack in Mumbai, India where scores were killed and injured in a horrific assault at the Taj Mahal and Oberoi Hotels. While this represents an extreme it also illustrates the vulnerability that Hotels face.
More common vulnerabilities would be the lone physical attack on Hotel guests and employees, theft of merchandise and services, injuries and claims due to both real and alleged circumstances and the devastating effect of fire and natural disaster. While all risks cannot be avoided, they can and are being mitigated through basic as well as enhanced security techniques and methods.
While the cost of systems and manpower has to be considered in the context of an overall security program, it is as noted above incumbent for a Hotel to provide the safe and secure environment that patrons expect and have a legal right for. As such Hotels can take basic steps as well as utilize sophisticated security techniques to mitigate risk. While basic steps are relatively inexpensive the decision to deploy more complex techniques will need to based on based on budgets and the financial ability of the Hotel. It is thus incumbent for decision makers at the Hotel to decide on a basic framework of expenditure for Security purposes.
What ALL Hotels can cost effectively do is TRAIN ALL staff and not just security personnel on the importance of security and what all staff members should look for and try to do when there is a situation or incident at the Hotel. Hotel staff should be encouraged if not rewarded to report situations that are dangerous or might be dangerous. A trained staff that can identify and react appropriately in the identification of potential and or actual risk is the best and most cost effective security technique for any Hotel. Training programs can also range from simple to complex but there is no substitute or excuse for Hotel staff not to be given basic training on the importance of Hotel security. If a Hotel can afford it, advanced security training for management staff is highly recommended.
It is also very important that risk is analyzed for a given Hotel. This is best done through security professionals however if the Hotel is small and has financial constraints the Hotel should try to identify potential risk based on previous incidents that have occurred both at the Hotel and in the nearby vicinity.
In addition to training staff, the components of an integrated security program consist of the utilization of security personnel and the operation and maintenance of installed physical security systems. The Hotel owner can choose between an array of suppliers and choices for both their manpower and physical security system needs. It is important for the Hotel owner to use an appropriate level of both manpower and physical security systems based on need and budget.
While some Hotels choose to manage and staff their security personnel needs "in house", others choose to supplement their own staff or solely utilize professional and State licensed security guard service vendors that specialize in providing manpower. The choice between using in house or outside vendors has in recent years been shifting towards the use of outside vendors. Security service vendors that are recognized for the quality of their service will have superior training, supervision and access to resources that many Hotel operators cannot internally provide. When all costs are considered the economic advantage will often lie in choosing a security service provider rather than to attempt staffing internally for this function.
Qualified security service providers provide comprehensive liability and workers compensation insurance, employee screening, scheduling, training, supervision and emergency response at fixed hourly rates. Budgets are more easily computed and management time minimized in the delivery of these services to a Hotel.
In order to maximize utilization of a security staff, Hotel owners can hire an outside independent consultant, utilize in house security management to analyze needs, or rely on security service providers to provide them with proposals to provide the most cost effective means of protecting a Hotel.
Selecting a security vendor is best accomplished when the Hotel operator conducts due diligence by checking vendor licensing, reputation, references and financial stability. An examination of the security vendor background screening process, training programs, level of supervision and the structure of the security officers wage as a component of the billing price are necessary consideration in the due diligence process.
Physical security system components include but are not limited to landscaping and lighting, fire and security alarm systems, access control systems including card key, locks, safes and biometric systems, CCTV systems to monitor, record and store camera or video surveillance of a hotel premises and various devices and programs to protect proprietary information of the Hotel and their guests.
Fast paced changes and significant improvements in physical security system technologies are clearly evident in the physical security field. Analog systems are being converted to or replaced by digital systems with internet protocol. These systems now enable superior and advanced imagery, recognition and storage.
Software now enables cameras to detect incidents and incident patterns. The systems can alert system monitors of actual or impending security breaches through the detection of "patterns" that signify a security incident.
Physical security systems are being "integrated" so that access control systems, alarms and cameras are coordinated. For example when an access control device such as an exit door is breached, a camera will be activated to focus on the event. The result is more efficient use of installed systems in that identification and response to potential and actual problems is enhanced.
Fire safety and security alarm systems are also becoming more sophisticated. Further in large cities such as New York and Chicago, municipalities are mandating that systems be upgraded and/or more highly trained and certified security personnel be retained to monitor and assist in Fire Safety and Security Emergency Action programs.
Due to the complexity and variation of systems it is highly suggested that the Hotel operator select a vetted independent consultant to review the design, selection and installation of physical security systems. The Hotel operator is well advised to conduct due diligence in choosing a consultant because physical security systems are highly varied, complex and the price differentials between systems are often substantial.
To summarize, all Hotels face security risks. If nothing is done to prevent risk, there is an increased likelihood that harm can occur to a Hotel property and its guests. A Hotels reputation and success is also largely based on the comfort and safety it provides to its guests. Failure to provide a safe and secure environment will damage the Hotel reputation and can result in serious financial damage and loss. Choices on how to manage risk must be based on the Hotel budget.
As the most basic and important step, Hotels should provide security training to as much staff as possible so that all employees can assist in indentifying and properly responding to potential and actual security related incidents. Hotel owners and operators should identify the probability and severity of risk for their owned or managed property. This can be done based on an internal review of previous incidents if any at the property as well as in the Hotel vicinity, through an internal security department, or outside security consultants and or vendors. An integrated security program which encompasses both manpower and physical security systems can then be designed to best protect a Hotels assets.
Michael Hymanson, CPP has been a licensed Private Investigator in New York State for more than 30 years. He is a graduate of the New York State School of Industrial and Labor Relations at Cornell University, Ithaca, New York. Mr. Hymanson was a director and owner of a New York State licensed Security Training School and a licensed Security trainer in New York and Connecticut. He also was an American Red Cross First Aid and CPR instructor. Mr. Hymanson has provided security consulting services for Fortune 500 companies, and many major organizations. He is currently the Regional Manager, New York Metro Business Unit for U.S. Security Associates, the nation's fourth largest security firm. U.S. Security Associates provides security guard, concierge, fire safety director and patrol services to Hotels and other industries through a network of more than 140 branches nationwide. The company is Certified by the U.S. Department of Homeland Security under the Safety Act. Mr. Hymanson can be contacted at 914-557-4277 or mhymanson@ussecurityassociates.com
Republished from the Hotel Business Review with permission from www.HotelExecutive.com