Interfacing with Law Enforcement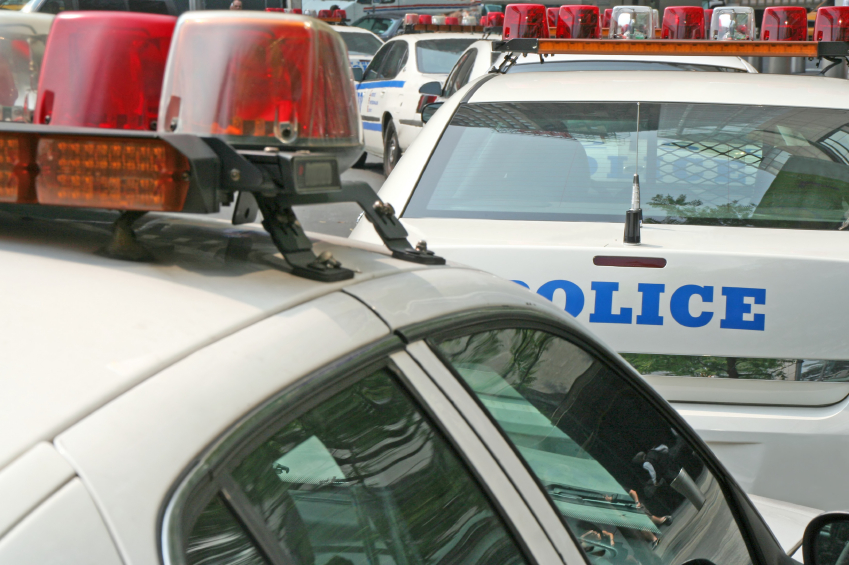 PSPA Editorial Staff
Security professionals often become involved with one or more Public Sector: City, Municipal, State and/or Federal agencies(s). When dealing with criminal justice representatives, it is considered professionally: ethical, accepted, courteous, proper, genteel, and many times codified by law to assist as requested. It should be noted, based upon the specific matter (case) at-hand, it may be prudent to have a pre-establish protocol for dealing with law enforcement representatives and have readily available legal representation on hand to aid in the communicating or working with "public" servant(s).
With this said it is fundamental and expected that security professionals become familiar with all criminal justice agencies operating within their area of responsibility.
We have outlined below a structural introduction into the public sector of our U.S. Criminal Justice system.
Public Sector - Criminal Justice on a "City" Level:
Law enforcement in the United States is one of three major components of the criminal justice system of the United States, along with courts and corrections. Although there exists an inherent interrelatedness between the different groups that make up the criminal justice system based on their crime deterrence purpose, each component operates independently from one another. However, the judiciary is vested with the power to make legal determinations regarding the conduct of the other two components.
Apart from maintaining order and service functions, the purpose of policing is the investigation of suspected criminal activity and the referral of the results of investigations and of suspected criminals to the courts. Law enforcement, to varying degrees at different levels of government and in different agencies, is also commonly charged with the responsibilities of deterring criminal activity and of preventing the successful commission of crimes in progress; the service and enforcement of warrants, writs and other orders of the courts.
Law enforcement agencies are also involved in providing first response to emergencies and other threats to public safety; the protection of certain public facilities and infrastructure; the maintenance of public order; the protection of public officials; and the operation of some correctional facilities (usually at the local level).
Textbooks and scholars have identified three primary City Police Agency functions. The following is cited from The American System of Criminal Justice, by George F. Cole and Christopher E. Smith, 2004, 10th edition, Wadsworth/Thomson Learning:
- Maintain Order. This is the broad mandate to keep the peace or otherwise prevent behaviors, which might disturb others. This can deal with things ranging from a barking dog to a fistfight. By way of description, Cole and Smith note that police are usually called-on to "handle" these situations with discretion, rather than deal with them as strict violations of law, though of course their authority to deal with these situations are based in violations of law.
- Law enforcement. Those powers are typically used only in cases where the law has been violated and a suspect must be identified and apprehended. Most obvious instances include robbery, murder, or burglary. This is the popular notion of the main police function, but the frequency of such activity is dependent on geography and season.
- Service. Services may include rendering first aid, providing tourist information, guiding the disoriented, or acting as educators (on topics such as preventing drug use). Cole and Smith cited one study that showed 80% of all calls for police assistance did not involve crimes, but this may not be the case in all parts of the country. Because police agencies are traditionally available year-round, 24 hours a day, citizens call upon police departments not only in times of trouble, but also when just inconvenienced. As a result, police services may include roadside auto assistance, providing referrals to other agencies, finding lost pets or property, or checking locks on vacationers' homes.
Public Sector - Criminal Justice on a "Municipal" Level:
Municipal police range from one-officer agencies (sometimes still called the town marshal) to the 40,000 men and women of the New York City Police Department. Most municipal agencies take the form (Municipality Name) Police Department. Many individual cities and towns will have their own police department, with larger communities typically having larger departments with greater budgets, resources, and responsibilities.
Metropolitan departments, such as the Las Vegas Metropolitan Police Department, have jurisdiction covering multiple communities and municipalities, often over a wide area typically coterminous with one or more cities or counties. Metropolitan departments have usually been formed by a merger between local agencies, typically several local police departments and often the local sheriff's department or office, in efforts to provide greater efficiency by centralizing command and resources and to resolve jurisdictional problems, often in communities experiencing rapid population growth and urban sprawl, or in neighboring communities too small to afford individual police departments. Some county sheriff's departments, such as the Los Angeles County Sheriff's Department, are contracted to provide full police services to local cities within their counties.
Public Sector - Criminal Justice on an "Other" Level:
There are other types of specialist police departments with varying jurisdictions. Most of these serve special-purpose districts and are Special district police. In some states, they serve as little more than security police, but in states such as California, special district forces are composed of fully sworn peace officers with statewide authority.
These agencies can be transit police, school district police, campus police, airport police, park police, or police departments responsible for protecting government property such as the Los Angeles General Services Police. Some agencies, such as the Port Authority of New York and New Jersey Police Department, have multi-state powers. There are also some private (non-governmental) agencies, such as the Co-op City Department of Public Safety.
Public Sector - Criminal Justice on a "State" Level:
Most states operate statewide government agencies that provide law enforcement duties, including investigations and state patrols. They may be called State Police, State Patrol, or Highway Patrol, and are normally part of the state Department of Public Safety. In addition, the Attorney General's office of each state has their own state bureaus of investigation. In Texas, the Texas Ranger Division fulfills this role though they have their history in the period before Texas became a state.
Various departments of State Governments may have their own enforcement division such as Capitol Police, Campus Police, State Hospitals, Departments of Correction, Water Police, environmental (fish and game/wildlife) Game Wardens or Conservation Officers (who have full police powers and statewide jurisdiction). In Colorado, for instance, the Department of Revenue has its own investigative branch, as do many of the state funded universities.
Also known as parishes and boroughs, county law enforcement is provided by Sheriffs' Departments or Offices and County police.
County police tend to exist only in metropolitan counties and have countywide jurisdiction. In some areas, there is a sheriff's department that only handles minor issues such as service of papers such as a constable in other areas, along with security for the local courthouse. In other areas, there are no county police and the local sheriff is the exclusive law enforcement agency and acts as both sheriff and county police, which is much more common than there being a separate county police force.
County Police in the United States tend to fall into three broad categories:
Full-Service - provide the full spectrum of police services to the entire county, irrespective of local communities, and may provide contractual security police services to special districts within the county.
Limited Service - provide services to unincorporated areas of the county (and may provide services to some incorporated areas by contract), and usually provide contractual security police services to special districts within the county.
Restricted Service - provide security police to county owned and operated facilities and parks. Some may also perform some road patrol duties on county built and maintained roads, and provide support to municipal police departments in the county. Some northeastern states maintain county detectives in their county attorneys' offices.
Sheriffs in the United States tend to fall into three broad categories:
Full Service - The most common type, provide all traditional law-enforcement functions, including countywide patrol and investigations irrespective of municipal boundaries.
Limited Service - along with the above, perform some type of traditional law-enforcement function such as investigations and patrol. This may be limited to security police duties on county properties (and others by contract) to the performance of these duties in unincorporated areas of the county, and some incorporated areas by contract.
Restricted Service - provide basic court related services such as keeping the county jail, transporting prisoners, providing courthouse security and other duties with regard to service of process and summonses that are issued by county and state courts. The sheriff also often conducts auction sales of real property in foreclosure in many jurisdictions, and is often also empowered to conduct seizures of chattel property to satisfy a judgment. In other jurisdictions, these civil process duties are performed by other officers, such as a marshal or constable. In Texas, the Sheriff's Office is normally the agency responsible for handling mental health calls. If the situation is dangerous, a Sheriff's Deputy has the power to take a person to a hospital on a mental health commitment immediately. However, if the situation is not actively dangerous a warrant must be sought. With the rise in mental health units across the state the Texas CIT Association was formed.
Public Sector - Criminal Justice on a "Federal" Level:
The federal government of the United States empowers a wide range of law enforcement agencies to maintain law and public order related to matters affecting the country as a whole.
Federal police possess enforcement authority as given to them under various parts of the United States Code (U.S.C.). Federal law enforcement officers are authorized to enforce various laws generally only at the federal level. A few agencies have broad federal enforcement powers, but most enforce only narrow portions of federal law. In some cases, they may be empowered to enforce state and local law as well. These agencies may generally have nationwide jurisdiction for enforcement of designated federal law but specifically their power is geographically limited. Most federal agencies are limited by the U.S. Code to investigating matters that are explicitly within the power of the federal government. Some federal investigative powers have become broader in practice, since the passage of the USA PATRIOT Act in October 2001.
The Department of Justice was formerly the largest, but remains the most prominent collection of law enforcement agencies, and handles most law enforcement duties at the federal level. It includes the United States Marshals Service (USMS), the Federal Bureau of Investigation (FBI), the Drug Enforcement Administration (DEA), the Bureau of Alcohol, Tobacco, Firearms & Explosives (ATF), the Federal Bureau of Prisons (BOP), and others. In 2002, the Department of Homeland Security (DHS) was created by an act of Congress.
DHS now includes the United States Secret Service (USSS), which protects the president and vice president of the United States, their families and other dignitaries as well as investigating counterfeiting crimes involving U.S. currency and monetary instruments; and U.S. Immigration and Customs Enforcement (ICE), which includes Enforcement Removal Operations (ERO) that handles interior immigration enforcement in the United States, and Homeland Security Investigations (HSI) which was created by the merger of the special agents of the former U.S. Immigration and Naturalization Service and the U.S. Customs Service.
There is also U.S. Customs and Border Protection (CBP) which includes the Office of Air and Marine, the Office of Border Patrol, and the Office of Field Operations. CBP's components have the primary responsibility of enforcing customs and immigration laws at and between the ports of entry of the United States; the Federal Protective Service (FPS) is responsible for federal law enforcement in federal buildings and properties. Including elements of the U.S. Coast Guard and the U.S. Transportation Security Administration, DHS now has more sworn armed federal law enforcement agents and officers than any other department of the United States government.
While the majority of federal law enforcement employees work for the departments of Justice and Homeland Security, there are dozens of other federal law enforcement agencies under the other executive departments, as well as under the legislative and judicial branches of the federal government.