Lobby and Reception Area Security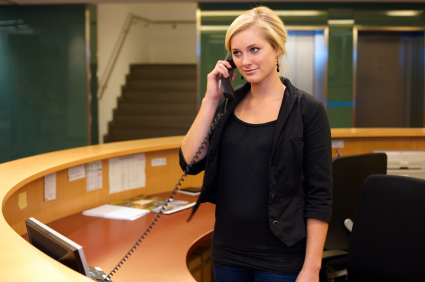 June 2012 - PSPA Editorial Staff
Effective lobby and reception area security is vital for any organization, as these ingress/egress areas should be utilized as a buffer-zone between public and private areas.
Effective lobby and reception area security should involve a vulnerability assessment to determine what best-in-practice industry guidelines can be incorporated.
It is fundamentally recommended that organizations ensure their lobby/reception area is arranged so that people must go through its security measures, which may be as simple as positioning a reception desk and/or console to control the routing of all foot traffic. A lobby/reception area ideally should have two doors, with a receptionist or security officer between them to monitor who comes and goes, and to control access to the second door.
Organizations should also consider a visitor management system that registers visitors and creates badges for them. This allows the receptionist and/or security officer to know the: who, what, when, where, why and how of the people entering and exiting the area.
Organizations should maintain written policies and procedures for stringent access control and overall security. Personnel assigned to manage lobby and reception areas should be effectively trained to diffuse unwanted situations as well as observe and report suspicious activity.