Pennsylvania Hospitals Boost Patient Security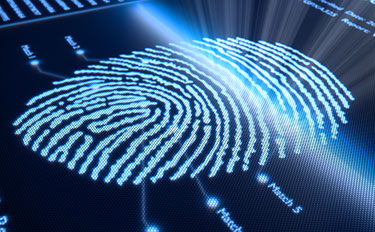 June 27, 2015 – Mary Pickels
Newly implemented technology and increased visitor security policies are among efforts two regional health care systems are utilizing in their patient care.
Monongahela Valley Hospital is working to more securely register patients, while Uniontown Hospital is boosting safety measures for after-hours visitation and renovating its website.
Mon Valley Hospital recently introduced patients to biometrics, an increasingly common method of security technology, in this case offering optional fingerprint scans for patient identification.
While more quickly registering patients at the Washington County hospital, the technology also can ease registration at other facilities with the same system.
The SafeChx system additionally helps to prevent medical identity fraud and eliminate duplicate records, officials said.
Through an index finger scan, SafeChx measures and analyzes patterns and ridges to verify a patient's medical identity.
Hospital officials noted that the scans are not stored as actual fingerprints, but rather as unique biometric mathematical data.
Medical professionals list long-term advantages as faster registration, easier access to patient medical records, quick and accurate patient identification in emergencies.
After enrolling in any SafeChx hospital system, patients can use the same process to register at any health care facility using the technology.
According to its manufacturer, CrossChx, the system has protected nearly 14 million patient identities in two years at other hospital systems with an acceptance rate of more than 97 percent.
Mon Valley Hospital officials reported a nearly 100 percent use of SafeChx by its patients.
In June, the hospital expanded the system to include two smart tablet kiosks and a 42-inch television screen in the outpatient registration area.
Patients no longer need to "take a number," said spokeswoman Mary Kaufman.
They can tap a "welcome" button, select a service and answer a few questions.
Volunteers assist patients and answer questions on how the kiosk works.
The television screen indicates the registration window individual patients should visit.
The expanded system can tally patient count, number of walk-ins, and aids with staffing by providing statistics on kiosk use and wait time, Kaufman said.
Average wait time since the system's implementation is between 2.5 and 3.8 minutes.
"This additional step to decrease wait time is part of our constant efforts to provide the best care for our patients," said Lawrence J. Rusnock, vice president/controller.
In Fayette County, technology also played a role in a new Uniontown Hospital visitation policy.
Visitors who arrive at the hospital at other than regular visiting hours - 10 a.m. to 8 p.m. daily - must now obtain a visitor's pass and provide photo identification.
"Patients have the right to choose who may visit them throughout their stay and this new policy will give us a better sense of who is in the building after hours and why they are here," Uniontown Hospital police Chief John Kaminsky said.
The new policy states that visitors arriving after 8 p.m. and planning to stay overnight should remain in the room of the patient they are visiting. Visitors leaving the hospital after hours may be denied re-entry.
After-hours visitors will be issued passes that include their photo, their name, the unit and room number they are visiting and an expiration date. Photos will be taken at registration.
"We want our patients to feel secure while they are in our care," hospital support services director Don Record said. "This new policy will allow us to enhance their security while maintaining after-hours visitation."
The hospital also recently updated its website, while retaining the domain https://www.uniontownhospital.com
"Our leadership team recognized the importance of overhauling our website so that we are able to provide additional education and service to our patients, their families and to our staff," hospital CEO Steve Handy said in a release.
The hospital partnered with website construction and design company Blue Archer of Pittsburgh to increase the site's functionality and add user friendly features, including calendar email reminders and social media links.
Users can search for physicians, access their own available online medical records, and review hospital news releases and an updated calendar of hospital events, said Josh Krysak, community relations coordinator.
Author, Mary Pickels is a staff writer for Trib Total Media. She can be reached at 724-836-5401 or mpickels@tribweb.com.
For more information, visit https://www.healthcarefacilitiestoday.com