Pharmaceutical - Potential Supply Chain Security Risks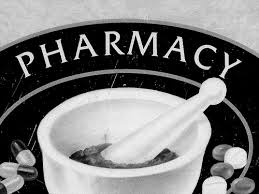 May 22, 2012 – Jerry O. Smith
Pharmaceutical companies remain focused on potential supply chain security risks based on three elements; product production, product security and the customer's safety. At the top of the list is the concern for the patient, but management is still critical to ensure acuteness to cost and time assessments associated with doing business. Technology's expansion capabilities have brought about benefits and added values to the pharmaceutical company's supply chain ingenuity. It has also made supply chain security risks more apparent, challenging the integrity and safety for suppliers.
Traditional uncertainties are still part of doing business and linking logistics excellence to the chain remains a priority for pharmaceutical companies. One of those uncertainties is the product quality failure from both the internal and external chains, increasing the exposure of security risks even with best practices in place. Accountability falls to management with the responsible to resolve inconsistencies and discrepancies based on quality standards.
As pharmaceutical companies proceed forward, organizations need to revamp and restate industry conformities stipulating supply improvements of current practices. Globally, the action will safeguard supply chain activities for consistency. For most the outsourcing may challenge traditional standards contributing to substantial amounts of loss to the business. The acknowledgement on the lack of standards may be the impact needed to relieve the supply chain incidents. Management needs to identify the areas of incident, and specific supply chain position responsible for the occurrence. Once those areas are contained standards and quality controls should be implemented and enforced for future prevention of recurrence.
Historically, incidents fall into two categories, severe product failure and shipment delays for larger pharmaceutical companies. Supply organizations containing companies working with raw materials may be subjected to recalls, whereas service level agreements should be modified to reflect quality policies as a method of prevention to reduce security risks. Service agreement modifications may need to include precise quality controls, scientific development and technical applications, pledging safety and security. The goal is to develop a collaborative agreement between pharmaceutical companies and the supply organizations certifying product integrity.
Managing supply risk policies overtime may offer larger companies the expanded ability to reduce multiple level partners, while reducing supply chain risk. Organizations that are very well composed and integrated, increase efficiency overtime allowing the company to adapt and modify without altering a proven business model. Management needs to add or delete supply links without interference to business or customer safety based on performance.
Improving supply chain security is a big priority for pharmaceutical companies; learn what they are doing and why through more article content on our website.
Article Source: https://EzineArticles.com/?expert=Jerry_O_Smith