Technology Intelligence Fuels Healthcare Security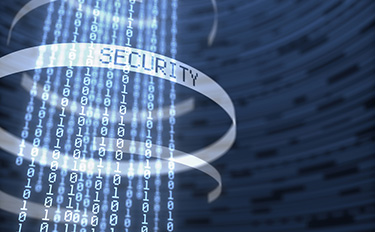 March 10, 2015 – Ken Bukowski
While well-trained, quality security officers will always remain the steadfast foundation of healthcare security programs, advancements in technology can enhance their ability to gather intelligence and protect your facility. Blended personnel and technology solutions can create efficiencies, target security efforts and give healthcare administrators the power to make informed decisions that deliver even greater return on their security investment.
From tour management systems and access control systems, to mobile reporting and facility-wide alert systems, technology can support security, safety and emergency management programs at hospitals and healthcare facilities in a number of ways.
Data Collection – Tour management systems using mobile devices allow security officers to capture data in real time. Automated instructions and questions can be set up for security officers to answer at each checkpoint, such as entrances, escalators and emergency callboxes. For example, a security officer on daily tours of the hospital can be prompted monthly to document fire extinguishers' inspection dates, essentially combining two tasks and providing additional value.
Streamlined Reporting - Data obtained at checkpoints can be easily analyzed through simple reports to identify operational risks. These risks might include policy issues, such as specific doors repeatedly being left unlocked; safety issues, such as recurring hazards at specific elevators; or maintenance needs, such as inoperative callboxes.
Actionable Information – Technology supports security strategy and enables optimized security officer deployments, precise post orders, directives for specific threats and countermeasure deployment to enhance security in areas where it is needed most. For example, incident management systems can identify sites and time ranges of incident volume based on historical data in the system. This can help determine security officer staffing levels and result in safer facilities and improved risk mitigation, reducing costs to the hospital.
There are countless ways that technology can enhance the role of security officers in your hospital. Process improvements, program changes, establishment of metrics and funding requests become more strategic when built on a foundation of intelligence, creating efficiencies and cost-savings that are invaluable to your facility.
Bukowski is the vice president of healthcare, AlliedBarton Security Services.
- See more at: https://www.healthcarefacilitiestoday.com/posts/Technology-intelligence-fuels-healthcare-security-Safety-and-Security--8475#sthash.BCujDONB.dpuf