U.S. Secret Service Safe School Initiative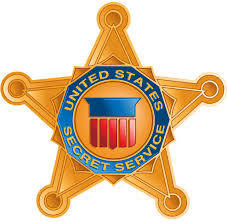 2002 - United States Secret Service
In 2002, the U.S. Secret Service completed the Safe School Initiative, a study of school shootings and other school-based attacks that was conducted in collaboration with the U.S. Department of Education. The study examined school shootings in the United States as far back as 1974, through the end of the school year in 2000, analyzing a total of 37 incidents involving 41 student attackers. The study involved extensive review of police records, school records, court documents, and other source materials, and included interviews with 10 school shooters. The focus of the study was on developing information about the school shooters's pre-attack behaviors and communications. The goal was to identify information about a school shooting that may be identifiable or noticeable before the shooting occurs, to help inform efforts to prevent school-based attacks.
The study found that school shootings are rarely impulsive acts. Rather, they are typically thought out and planned out in advance. In addition, prior to most shootings other kids knew the shooting was to occur - but did not alert an adult. Very few of the attackers, however, ever directed threats to their targets before the attack. The study findings also revealed that there is no "profile" of a school shooter; instead, the students who carried out the attacks differed from one another in numerous ways. However, almost every attacker had engaged in behavior before the shooting that seriously concerned at least one adult - and for many had concerned three or more different adults.
The findings from the study suggest that some school attacks may be preventable, and that students can play an important role in prevention efforts. Using the study findings, the Secret Service and Department of Education have modified the Secret Service threat assessment approach for use in schools - to give school and law enforcement professionals tools for investigating threats in school, managing situations of concern, and creating safe school climates.
At the completion of the Safe School Initiative, the Secret Service and Department of Education published two reports that detail the study findings and lay out a process for threat assessment in schools. For more information, visit https://www.secretservice.gov/ntac_ssi.shtml
National Threat Assessment Center – United States Secret Service and the Department of Education