Underestimating the Threat to Cultural Properties in the United States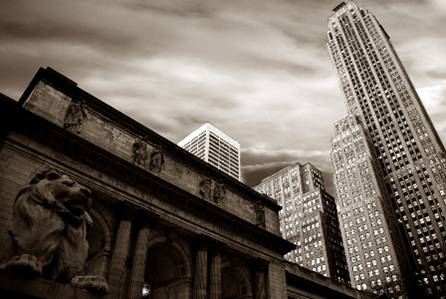 March 18, 2015 - Jeffrey A. Hawkins
As of this writing the terrorist attack by five men on the museum in Tunisia is over, leaving tourists and police dead, as well as the terrorists.
In the United States we generally think of things like theft of art and artifacts or vandalism being the greatest threat to our museums and cultural properties; however there have been indications for some time that museums are increasingly becoming soft and desirable targets of terrorism around the world.
Even before the attacks of September 11th the world witnessed the little known Taliban destroy Buddhist icons and artifacts in Afghanistan as a way to wipe out their history and culture.
What most did not understand at that time was terrorism, unlike war, seeks to eradicate the entire existence and history of those they deem their enemies.
When the U.S. decided to drop the atomic bombs in Japan in August, 1945 one of the first selected cities was Kyoto but it was spared by the President and Secretary of War because of its historical and cultural significance.
This is the difference between war and terrorism; it is assumed in war that it will one day end and relationships reestablishe to some extent. Terrorism's goal is to wipe out the history of those they oppose – period.
So museums and cultural properties are natural targets for terrorists because they hold art, artifacts, documents, and many items about our history, religions, and culture and are irreplaceable.
Holocaust museums, here and abroad, have been the target for anti-Semitic groups for decades.
In 2009 a white supremacist gunman attempted to enter the United States Holocaust Museum in Washington, D.C. with a rifle and was met by armed museum security officers who traded gunfire with the offender striking him several times but not before he killed a security officer.
Other plots have been uncovered over the years, most never making the news, and not all have been Holocaust museums.
Cultural properties in the United States remain desirable targets for terrorists, much for the same reasons the attack occurred in Tunisia: they are generally soft targets, have foreign and domestic tourists as potential casualties, have an economic impact because cultural properties are generally strongly tied to tourism revenue, and as pointed out, contain and stand for a culture that terrorists want to destroy.
This latest and deadly attack should serve as warning for the cultural property community in the United States.
Jeffrey A. Hawkins is a senior public safety/security professional with over 30-years of diverse experience working for profit, not-for-profit, and government organizations on a local, regional, and global level.
Hawkins is a former law enforcement supervisor who transitioned into the private security sector serving as Chief Security Officer in the pharmaceutical, health care, cultural properties, religious, and corporate industries. Hawkins graduated from the Chicago Police Academy and has over 1,000 hours of training in the areas of security, law enforcement has a B.S. degree in Business Administration, and an M.S. degree in Management. He graduated from the Chicago Police Academy and has over 1,000 hours of training in the areas of security, law enforcement, and emergency management with such specialty agencies as the FBI, Northwestern University School of Police Staff and Command, and counter terrorism agencies in Israel.
Hawkins is a media authority on the topic of security and public safety and frequent speaker across the country. For more information, visit: https://jeffreyhawkins.net