Vacation Security - Think Like a Burglar and a Risk Manager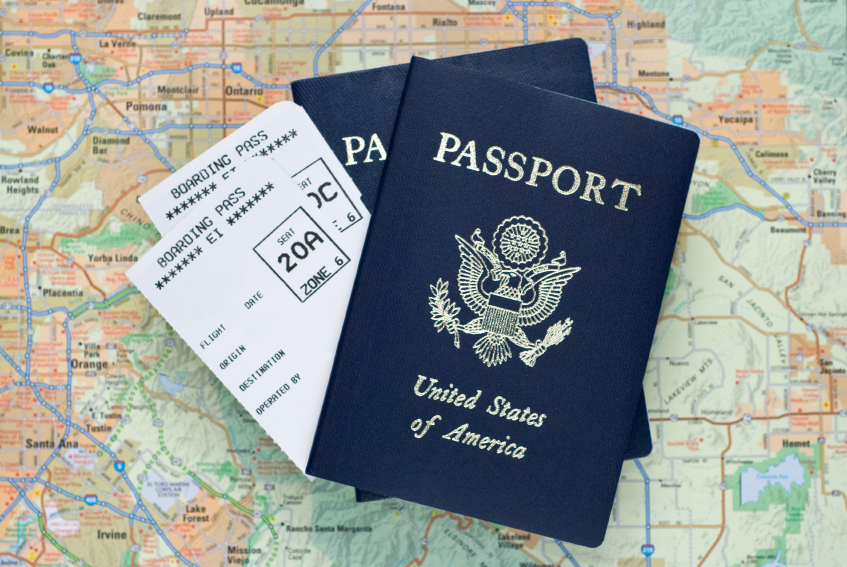 May 18, 2009 – Russell Longcore
Vacation security is commonly the last thing on the minds of vacationers. But that lack of focus can make for a sour experience when they arrive home.
This is the time of year when families firm up their plans for summer vacations. While you're finishing up your plans, do not forget your security plans.
Today's article will deal with hearth and home, not security while you're on vacation. That will be the subject of the next article.
To protect your home, think like a burglar. Criminals are constantly on the prowl for targets that look unoccupied. But also think like a Risk Manager. They are "on the prowl" to prevent losses. So, here are some tips to make your house less inviting to a burglar, and some ideas to prevent some home losses.
General Security
1. Do you have a home security system? If you do, do you have an exterior horn that blasts when the system is triggered? Get one.
2. Are your plants and shrubs grown up and obscuring the windows or doors? Trim them down below the windows and away from doors.
3. Install deadbolts on every exterior door. Don't go cheap, but install high quality hardware.
4. Buy programmable timers and plug in lights, TV and radios to mimic your normal routine.
5. Never store ladders and tools out in the open. Place them inside a locked shed or in the garage.
6. Install blinds on your windows and doors so you can prevent criminals from peering inside your house.
7. Get the lawn mowed regularly. An overgrown lawn is one of the first visual signs a burglar sees and tells him that perhaps someone is not home.
8. Install motion-sensor-triggered lights at door openings. Lights scare burglars.
9. Read your insurance policy and be certain that your coverage is up to date.
Just Before You Leave On Vacation
1. If you are on social networking sites like Facebook or Twitter, resist the temptation to announce to the world when you're going on vacation. Criminals read social networking sites, too...and, trust me, you're not that hard to find. If you tell everyone you'll be gone the last two weeks in June, guess what might happen?
4. Can you afford a housesitter? That is someone who actually stays at your home while you're gone. Housesitters can be the perfect solution if you're going to be gone on vacation. They can water the plants, receive the mail and newspapers and take care of the pets. Many times, the cost of a housesitter is less than just the cost to board pets. But look at all the value you'd get for the cost.
Sometimes you can get a trusted friend to take care of the house without actually staying in it. They can feed the pets, collect the mail and do the other regular things around the house.
If you cannot afford a housesitter, or do not have a person to keep an eye on the house, then do the following below.
3. Suspend newspaper deliveries.
4. Notify the post office and ask them to hold your mail while you're gone. Many people have mail slots at home, but why risk some type of post office mistake? A substitute carrier might not notice your schedule and deliver your mail.
5. Secure your important documents and valuables. Move financial and legal documents, expensive jewelry, family photos and such to a more secure location, like a large safe deposit box at a bank. If you're leaving your computers at home, back them up onto a disk and put the disk in the safe deposit box.
6. Call the police and inform them of your vacation schedule.
7. If you have a monitored security company, call them and inform them of your schedule. Tell them who has authority to be inside your home while you're gone.
8. Tell your neighbors you'll be gone. Leave a key with a trusted neighbor. Ask them to watch your property. Tell them who is supposed to be there (housesitter, lawn service, etc.) Give them your contact information. Ask them to phone police if they hear your alarm system going off or see suspicious activity at your house.
9. Lower and close the blinds on ALL windows and doors. Lock all doors and windows. If you have a sliding door, place a door-width dowel in the door track to prevent the door from opening.
10. Park a car in the driveway, or ask a neighbor to park in your driveway. If it's your car parked, give a key to a neighbor and ask them to move the car every couple days to give the illusion that you're home. Don't leave the garage door opener inside the car. And speaking of garage doors...
11. Unplug the garage door openers before you leave. Criminals can get descramblers that open garage doors. Then, they could open your garage door, drive into the garage, and close it behind them.
12. Forward your land line phone calls to your cell phone.
13. If it's cooling season, leave the A/C unit running. Just set the thermostat at a higher temperature setting. An exterior compressor than never turns on would be a good sign to a burglar that nobody's home.
14. Shut off the main water supply to your home. This will prevent refrigerator icemaker lines, water heaters, and other water-fed appliances from leaking while you're gone. What could be worse than coming home to a flooded house? You'd be shocked at how often this happens.
15. Set the alarm system. Make sure the person taking care of the home has the security code and knows how to use it. Then, when you arrive home after the vacation, change the alarm code.
16. Print out this article and use it as a vacation security checklist.
Then, have a terrific vacation!
Now, I'd like to offer you two special reports at no cost. One is "5 Things To Do When Shopping For Car Insurance," and the other is "5 Things To Avoid When Shopping For Car Insurance." Each one is a $9.95 value, but free to you when you send me your email address at the website address below.
P.S. WARNING!! Do Not Buy Insurance, or Submit an Insurance Claim Without Visiting This Website!
check out: [https://www.insurance-claim-secrets.com]
My Book is NUMBER ONE at Amazon.com in its category! Buy it Today!
Nominated for Georgia Author of the Year Award 2008
Finalist, USA Book News "Best Book Awards 2008"
My blog is at: https://russlongcore.wordpress.com
New book, "Commercial Insurance Claim Secrets REVEALED!" coming soon!
Article Source: https://EzineArticles.com/?expert=Russell_Longcore