Who Are We Trusting with Guest's Valuables?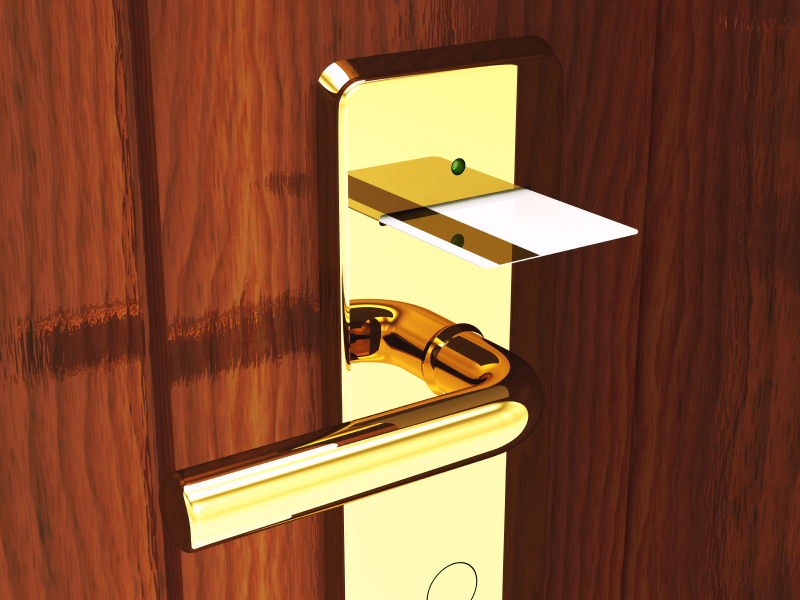 By Alan Zajic, Independent Security Consultant, AWZ Consulting
Co-authored by Derk J. Boss, CPP, CSP, CFE
The guests that rent rooms in our hotels have an expectation that the proprietor has done some form of due diligence in screening the employees who have access to their valued possessions left in a hotel room. It really does not matter to them that you may provide an in room safe, install expensive door hardware and have appropriate window stops if you have not taken the time to investigate the employees that you grant access to their personal and often treasured possessions.
The hospitality industry is sometimes fragile and susceptible to large revenue losses as a result of a single negative event such as theft of valuables of a guest who just happens to be with a large convention group. Word travels quickly with these groups and meeting planners can be quite adept at researching these issues when deciding on a hotel for their convention.
Conducting Background Checks
Although the law varies from state to state most jurisdictions hold that an employer can be held liable for not conducting a pre-employment background check if that investigation would have resulted in the knowledge that they were a potential risk. The courts have repeatedly taken the position that an employer should take reasonable steps to conduct pre-employment screening to include a background investigation.
The cost of conducting these investigations can be expensive especially in those labor markets where high turnover and a lack of qualified candidates create a challenge for the hotel proprietor. Many companies advertise primarily on the Internet that they can conduct a background check for as little as $12.95. Serious research should be conducted to determine what information you are requiring and the validity of that information. A background check that utilizes just database information is not a true and accurate investigation. The only true method for an accurate criminal check is actual court checks in the jurisdictions in and around where the perspective employee has resided.
The hotel that does not do background checks on employees is assuming a rather hefty risk if an employee commits a homicide when they are caught stealing by a hotel guest especially if they had a history that was available if a simple check was made. The defense that it was not foreseeable or that the employee acted outside of the scope of their employment may not carry enough weight to sway a jury from a large verdict.
Guidelines for Pre-employment Background Screening
ASIS International, the preeminent security organization for security professionals with membership over 37,000 worldwide, published a guideline in 2006 and issued a revised one in 2009 (ASIS GDL PBS-2009) that identifies all aspects of conducting a pre-employment background screening for U.S. Employers. It includes the mechanics of conducting one, processes, documentation, legal issues, scope, and reference materials. This guideline is available at www.asisonline.org in their bookstore.
A security expert hired by a plaintiff's lawyer will most likely use this and other published materials to attempt to prove that had you conducted a simple check, you would have found derogatory information on an offending employee's past. There are other organizations that publish resources and guidelines including the National Fire Protection Association's NFPA 730 Guide for Premises Liability which includes a section on pre-employment screening and on lodging facilities.
Interior Room Theft by Employees
A housekeeper who takes a couple prescription pills for pain out of bottles is not typically caught or found missing by a guest until much later yet the implications can be serious if it is occurring regularly. Those guests may never report the loss even if they did realize it had occurred. The thefts of items that are illegal to possess are often targets of a dishonest employee also. Drugs or other personal items of value that are not legal or are socially embarrassing to report stolen will never be on a police report unless the guest is so irate they want to prove a point. There is also a danger that a guest will confront an employee who they believe has taken their marijuana or other goodies.
With the invention of the electronic keys in transient lodging facilities the access to rooms using the card keys and masters legitimately has helped to deter theft but does not guarantee it will not occur. Dishonest or desperate employees become very creative in finding a loophole or way around a security device and have many hours of time to think about the ways to get away with theft. Simple procedural variances such as leaving entry and connecting doors ajar while working a particular floor can create many openings for theft by that rare but undesirable employee theft. The employee can return later or even have a friend or relative access the room and commit a theft.
A dishonest maintenance employee can easily defeat a sliding glass patio door or window or alter the latching hardware or window stops and enter a room without the electronic door registering they were even in the room. Many hotels rely on the electronic key systems and the interrogation devices as foolproof which they are not. They only register those cards that will access the lock and not anyone who exits the room.
The reality is that more likely than not this dishonest employee has a history of theft and quite possibly has a criminal history or an employment history that may be important to know before they are hired. The legal and professional obligation to investigate employees prior to hiring increases almost daily as criminal prosecutions and civil claims against hotels occur at an ever increasing level.
Establishing strong procedures for employees while inside guest rooms will also go a long way in identifying when an employee is inside of a room for extended periods or is not following open door or maid cart positioning requirements.
Know Your Employees
Any professional manager or supervisor knows that it is important to know who is working for you. Paying attention to those employees who are in financial distress or who have relatives or friends constantly in trouble with police can be helpful in the intervention of an employee becoming a thief or as an accessory to a larceny. Positive people skills should include keen observations of employee's habits to include if they bypass procedures that might help a theft of guest valuables occur.
Logging and monitoring guest complaints and identifying the personnel assigned to a room when a lost item is reported can quickly identify that the same employee name keeps popping up on the log and further investigation is warranted. Monitoring of housekeeper carts, linen rooms, storage closets and maintenance shops should be done regularly to look for guest property that is commonly stored by a thief for a period of time in case the theft is discovered.
Lost and Found
Managing lost and found is truly a nightmare for most managers especially in larger hotel facilities. Items left in rooms, pools, spas, restaurants, meeting rooms and lobbies are all typically of some value to the person who left them. Dealing with this issue is challenging and every property has a distinct procedure for handling guest inquiries and returning of items to guests. The danger involving employees is that many believe that if the item was left, it is fair game. Increases in guests reporting lost items are an indicator of possible theft by an employee and should always be investigated.
Lost and Found theft by employees can be extensive and far reaching. In one Las Vegas case, the surveillance department received information that one or more of managers in the Security Department were taking cash and other lost and found items. The surveillance department installed a hidden camera into the Lost and Found room (a permanent camera should have been in place already and is highly recommended!) and monitored the activity within the room.
Unfortunately for the property, the information turned out to be correct. Surveillance watched aghast as senior security personnel pocketed cash that was to be turned into the Cage for safekeeping and forged "return to owner" receipts. Surveillance also observed security personnel picking through the lost and found items and taking whatever they wanted; clothing, hats, electronics, phones, etc. One manager even stole someone's walking cane!
This one incident resulted in the termination of the security managers involved and permanently damaged the reputation of the security director and the property.
In conclusion, it should be apparent that taking the time to perform the due diligence necessary to know who your employees are is extremely important in today's world. Increasingly, and with good reason, businesses are being held accountable for what occurs on their premises, and especially so when their own employees are involved.
All hotels must operate from the premise that crimes and other serious issues will occur on their property. The time to prepare for that incident is before it happens. Knowing who your employees really are is paramount to the protection of your property. As I believe former President Reagan said "Trust but verify." Words to live by!
This article was co-authored by Derk Boss. Mr. Boss is currently Director of Surveillance for Casino Aztar in Evansville, Indiana. He is also a respected author, instructor, and speaker, specializing in the fields of surveillance training and methodology, gaming protection, loss prevention, and the detection of internal and external theft and fraud. Mr. Boss has appeared as an expert on several television networks, including the Travel Channel; and his technical articles have appeared in dozens of professional journals, including Security Management magazine, which is published by ASIS International. ASIS International is the largest organization for security professionals with more than 36,000 members worldwide. As a speaker, he has been featured at several international conferences, including the Global Gaming Exposition, Gaming Operation Summit, and Biometric Summit. Currently, he serves on the Gaming and Wagering Council for ASIS International and is the chairman of that council; and president of the International Association of Certified Surveillance Professionals, another respected organization of gaming surveillance personnel. In addition to being a licensed private investigator with close to three decades of experience, Mr. Boss has served as corporate vice president of surveillance and compliance officer for American Casino and Entertainment Properties; director of surveillance for Bally's Gambling Hall (Tunica, Miss.); director of surveillance for Aztar Corporation's Ramada Express (Laughlin, Nev.); director of surveillance for Tropicana Las Vegas; surveillance manager for Ramada Express (Laughlin, NV); and surveillance agent for Del Webb Corporation's Nevada Club (Laughlin). Mr. Boss is a Certified Fraud Examiner (CFE), Certified Protection Professional (CPP), and Certified Surveillance Professional (CSP).
Alan W. Zajic, CPP, CSP, CFE is a Nevada licensed, Board Certified independent security consultant specializing in hospitality, gaming, nightclubs and retail security environments primarily in Nevada. He has over 35 years of practical hands on experience in security and surveillance operations to include Security Director for the Sahara Tahoe and High Sierra resorts in Lake Tahoe as well as corporate security for Del E. Web, Corp. in Nevada. Mr. Zajic is a member of ASIS International where he holds the designation of Certified Protection Professional (CPP) and is currently a Council Vice President with oversight of the Hospitality, Entertainment and Tourism Security Council, Gaming and Wagering Protection Council and the Investigations Council. He is actively involved in the Northern Nevada and Las Vegas Chapters as well as the international security community. He was awarded the ASIS International "Outstanding Council Chairman of the year" for 2010. Mr. Zajic is a member of the International Association of Certified Surveillance Professionals (IACSP) where he holds the designation of Certified Surveillance Professional (CSP) and is a member of the International Association of Professional Security Consultants (IAPSC). He is also a subject matter expert and Track Advisor for the American Gaming Association. Mr. Zajic can be contacted at 775-835-0500 or alanwzajic@aol.com
Republished from the Hotel Business Review with permission from www.HotelExecutive.com